We are pleased to report that the manufacturing facility of Sanbor Medical in China is still active and we don't see any delays in lead times for the reason of the Covid-19 virus outbreak. The situation did slow down their activities for a bit in the past weeks, but the factory is based outside the most affected areas of China and in the meantime they are back to full production speed.
Sanbor Medical offers contract manufacturing of finished medical devices, cleanroom assembly, subsystem/ module assemblies and global supply chain management. Sanbor Medical exclusively serves the medical device industry.
If you are looking for a medical device or component manufacturer – we have the resources. Use this LINK to contact MER and we will get back to you soon!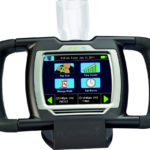 Update 23-3-20: Sanbor Medical is ready to help any Medical Device company in need of assistance in rapidly increasing production of electronic medical equipment! Finished devices or subassemblies- to fight Covid-19/ Corona. Reach out to Jpignotti@sanbormedical.com or, if you are in the EU, to MER-Europe.