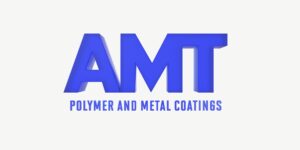 We are pleased to introduce a great addition to our portfolio. Applied Membrane Technology, Inc. (AMT), is a US based expert in Medical Device coatings and membrane solutions for filtration processes.
With this new collaboration, MER-Europe will continue the work of Tom Maloney of Medical Engineering Resources, Inc. (MER-USA), who has represented AMT since 1994 and is now going to enjoy his well-deserved retirement. The relationship between Tom and our Tim Noppert dates back to 1999 and resulted in the founding of MER-Europe. Tim and Tom have collaborated over the years on coating opportunities so Tim is quite familiar with AMT's core plasma-based coating technologies and medical applications.
With over 30 years of expertise, AMT serves many companies that are well known in the medical device industry. Products and components coated by AMT have been in commercial use for 20+ years.
With a strong focus on R&D, AMT offers custom solutions to surface requirements like enhancement of slip/lubricity, reduction of friction, antimicrobial, antithrombogenic properties, improvement of bonding etc. All biomedical coatings of AMT comply with the FDA's Class VI requirements.
Coatings can be applied to numerous materials, including silicone rubber, nylons, cellulosic, fluoropolymers, polyethylene, polypropylene, polyurethane, Pebax, Viton and others.
AMT is well known for its SilGlide® coating on implantable silicone cardiac rhythm management and neuromodulation leads, other applications include catheters, fiberoptic cores, O-rings and stents. Several AMT coatings are suitable for use in permanent medical implants.
To learn more about AMT, visit: https://appliedmembranetech.com or come see us at MedtecLive, Nuremberg, May 23-25, 2023. MER-Europe is in hall 1/ stand 522.
Download brochure HERE
Contact MER-Europe and find out more. We are dedicated to provide quick answers and high quality engineering solutions.
Manufacturers Representatives | Technical Link| Engineering Solutions & Support