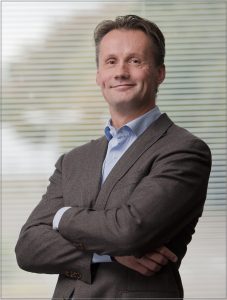 My name is Tim Noppert, owner of the technical sales company MER-Europe. Thank you for visiting our website.
I started MER about twenty years ago. Today, our main focus is still on products for Vascular use – for Neuro, Cardio or Radio Vascular applications. Product types can range from Metal Laser Cut Tubes supporting Steerable Catheters, to Multi Lumen Silicone Tubing for CRM applications.
I enjoy helping  our clients as good as I can – through our suppliers' capabilities or by referring them to other manufacturers in our extended network if that is a better option. Finding solutions in helping customers develop better healthcare products is the most rewarding part of the job.
Being confronted with all types of medical devices and their applications on a daily basis makes you very much aware of how important availability of good healthcare is for everyone, and how a bit of awareness and  daily exercise can help you personally in staying healthy. Personally, I enjoy going outdoors a few times a week and making a nice ride on my road bike or mountain bike.
At MER, we strive in getting a good understanding of what it is that customers are trying to achieve with a certain component and how it is designed. My background as a Mechanical Engineer, as well as having worked as a Development Engineer for a Medical Device company for almost a decade – designing and manufacturing Vascular products – helps in understanding where our customers are coming from. Receiving trust is always a good feeling. If customers include you and allow you to be involved in their thought processes and challenges you become a team in looking at options – and a winning team in finding the best solutions to move forward with!
We always try to facilitate and work with innovative suppliers that can make a difference in the marketplace. Please do come back to our website from time to time as we are always expanding our product range and adding new capabilities. Just give us a call or write us an email if you have questions or if you are wondering if MER-Europe might be able to help!
At your service 😉
Tim Noppert