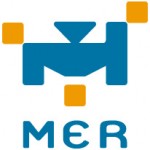 After more than a decade of pleasant and successful collaboration, it is time for Medical Production Technologies to move on.
Founded in 2005, these days MPT has an extensive range of capabilities and solutions on stent and catheter production. The company has grown to a highly professional and broadly skilled team, operating in a fully equipped facility, using efficient production methods, automation and a solid quality assurance & control system. The next step in the company's evolution is that from June 15th, 2018 all sales activities will be handled internally.
For MER-Europe, this change allows for new opportunities. We continuously strive in offering our customers a diverse and complementary range of products and services. Therefore we are currently looking for new additions to the suppliers we currently represent:
Please do not hesitate to contact us if you have any questions and keep watching our website for further updates!